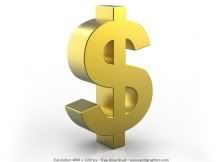 DOWN THE
There have been 3 times in the last 7 days that I have found out that my payments towards some of my medical bills were being paid into a big pool and not to my accounts.
I have collections on 2 of the 3. One was suppose to be on a payment plan and I did not know for the last 17 months it was NOT.
I have received NOTHING in the mail at all, not even a bill. I just assumed I must have signed up for paperless bills so I did not worry about it. I knew the amount was going to take me a long time to pay off so I just let it go.
Another doctor changed who takes his payments and my checks were getting forwarded to, who knows where. No one can find them. Third account, well I paid it in full and got a collecitons letter today. Called, research etc and found that it is just going to the hospitals big pool. Not credited to any account in particular just the hospitals bank account. My information is on the checks including my acccount number so I ask "What is the problem?!"
Just thought I would spread the word to my fellow friends. Make sure you check the status of your accounts constantly! Open EVERY letter and read everything. You never know if you have or will be in the same boat as me.
My credit score is down a ton because of one of the hospital accounts in particular and it should not be affecting me negative at all. Now I am fighting to get it off my credit and act like it was never there. How easy do you think that is…NOT!
Have a wonderful day everyone! Happy bill paying!!! ha ha!