This is just a real quick post about my week 10.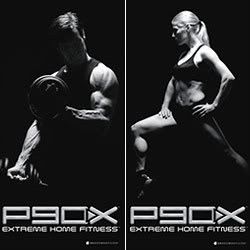 I have had so many ups this week it has been awesome. Hitting the 10 pound plus weight loss mark, the loss in inches alone in week 9-10 were the same as my first 9 weeks, it has been awesome!Week 11 starts tomorrow and I am on fire I am so pumped!
I get to grocery shop, wal-mart shop, and play with kids today. Is it a "REST" day? Maybe for P90X but not for me. You know what though….I feel awesome and I am ready for the day and not dreading all I have to do.  Se what being healthy does for you, me, and everyone? It makes us feel good and want to be happy about things we have to do!
Have a wonderful day and happy exercising everyone!
Thanks for stopping by today, I love it that others stop by and read what I have to say! I love comments even more!